As you know, the quality of your baking is only as good as the quality of your ingredients. So we're proud to say that all of our beautifully smooth flour is milled in the UK and made from 100% British wheat.
We finely sieve it for you too (which is one less job to do). And thanks to our unique less mess, resealable pack, you can bake with confidence knowing your Homepride flour is fresh every time for light and fluffy results to be proud of.
Not only do we have flour but we have now introduced Homepride baking spreads, made with buttermilk for these spreads are easy to use straight from the fridge. They make the perfect partner with our flour for your baking.
So get baking with Homepride!
Up to the end of the 19th century, country millers produced all of Britain's flour. They milled plain flour and packed it in enormous 280lb sacks which they sold on to local bakers and merchants. Bakers then used the flour to make bread and sold this and flour to customers.
In the first half of the 20th century, flour became pre-packed and branded; however, technology and aggressive marketing from large millers combined to put many smaller brands out of business.
Self-raising flour was invented as far back as 1845 and was effectively one of the first convenience foods. However, until the early 20th century, it was considered something of a novelty. When it did finally catch on, self-raising flour made baking easier and thus home baking became even more popular.
Today, baking has a firm place in the hearts of the nation with Homepride a key store cupboard ingredient in homes across Britain.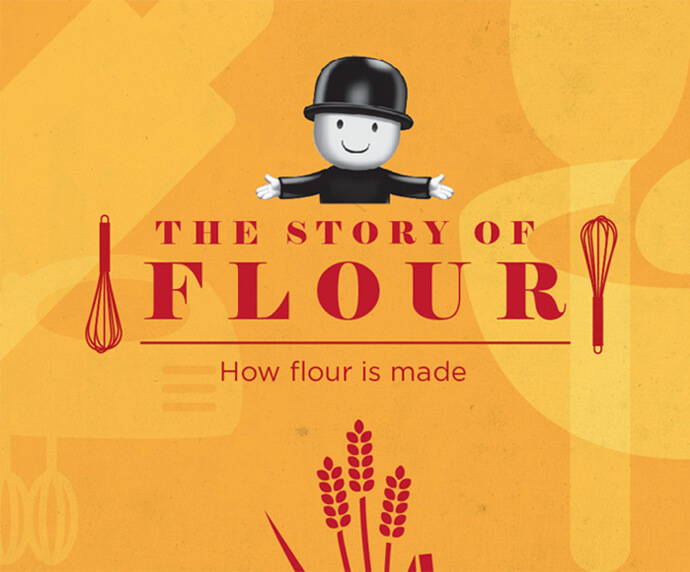 Our Fred is one of the most recognizable characters in the history of British brands but he's also Homepride's chief flour-grader and our resident expert on all things to do with flour and baking. Some of the questions we are asked most frequently are answered below but remember, you can get a quick answer to questions on social media – Homepride are now on Facebook, Twitter, Pinterest and Instagram.
Is Homepride Flour made from British flour?

Yes! All our flour is made from 100% British wheat.

Is Homepride Flour Bleached?

No – our flour is completely unbleached.

Can I recycle my Homepride Flour packaging?

Each of the components of our pack are recyclable, but do check your local council's recycling policy.

Does Homepride Flour have a cook book?

We do not have a cook book currently available. However, the Homepride online store is updated regularly with new products so please visit the shop to check them out. Alternatively, please click here to view some of our recipes.

I have a query regarding my recent Homepride Flour Collectables order - who do I contact?

If you have any questions about Homepride Flour Collectables, the best way to get in touch is to email us.

I have a query on Homepride Cook-in-Sauces - who do I contact?

Homepride Flour and Homepride Cook-in-Sauces are not run by the same company. For queries about the Cook-in-Sauces, please contact 0800 032 7111.

I have bugs in my flour, what are they?

If the insects are the size of a pencil dot and are anywhere between dark grey and light brown in colour, it's likely psocids.Commonly known as booklice, little is known about the origin of psocids, but it's been established that their presence is not due to poor hygiene but to favourable environmental conditions.Our production facilities are subject to strict pest control and hygiene procedures to ensure that our premises are kept free of psocids.For more information please visit www.fabflour.co.uk.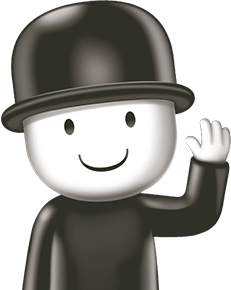 Do you have a question for Fred?
The quickest way to get a reply is through social media – you can contact Fred at Facebook, Twitter and Instagram.
Alternatively, you can contact Fred by clicking on the button below.